Inaugural Episode of the "McGivney Series"
The nation's first Roman Catholic seminary launched a new virtual discussion series on Thursday, November 12, 2020 to highlight the timeless pastoral qualities of St. Mary's Seminary and University alumnus and founder of the Knights of Columbus Venerable Michael J. McGivney – who was beatified on October 31, 2020 in New Haven, Connecticut. Pope Francis approved a miracle attributed to the intercession of Father Michael McGivney this past May, clearing the way for his beatification which is the final step before canonization.
This first segment of the "The McGivney Series," aimed at exploring the essential qualifications and qualities of effective priestly ministry in the 21st century, and included a panel discussion featuring Archbishop William E. Lori, Archbishop of Baltimore and Supreme Chaplain of the Knights of Columbus, Mr. Carl A. Anderson, Supreme Knight of the Knights of Columbus, and moderator, the Reverend Phillip J. Brown, P.S.S., President-Rector of St. Mary's Seminary & University.
During his lifetime, Fr. McGivney demonstrated uncommon pastoral zeal, Christ-like humility, care and compassion for others, and an uncompromising commitment to the largely immigrant community he served as a parish priest in New Haven, CT, exemplifying the kind of priestly formation that the Sulpician tradition makes possible and which he received at St. Mary's during the four years he attended as a member of the Class of 1877.
"Though serving in the nineteenth century, Father McGivney demonstrated the same essential qualities needed for effective priestly ministry in the 21st century: faithfulness, Christ-like humility, zeal for the well-being, and especially the spiritual welfare of his parishioners and others, in particular those who are most vulnerable, and dedicated service," said Fr. Phillip Brown, P.S.S. "We take great pride in Fr. McGivney's acknowledgement that his years of formation at St. Mary's in the Sulpician tradition served as a defining influence in nurturing his vocation and in his life-long commitment to serve others as a parish priest."
The focus of his first segment of the McGivney Series was "Who Was Michael McGivney and What Does He Have to Say to Us Today?"
Most Rev. Bruce Lewandowski, Auxiliary Bishop of the Archdiocese of Baltimore, celebrated the Rite of Institution to the Ministries of Lector & Acolyte and the Rite of Candidacy on October 27, 2020. The Lector & Acolyte Ministries were originally scheduled for March 2020 but had to be postponed due to the pandemic. Nine men received the Ministry of Lector, seven men received the ministry of Acolyte, and nine men received the Rite of Candidacy. The ceremony was recorded and live-streamed since we were not able to have any guests due to COVID protocols. The Mass can be viewed here.
Most Rev. W. Francis Malooly (SMSU 1970) presided at Mass and Rev. Edward Griswold (SMSU 1972) was the homilist. Fr. Griswold was also awarded the Robert F. Leavitt Award in Pastoral Leadership. Because of COVID restrictions all events were live-streamed.
The live stream can be viewed here.
The Homily can be read here ALUMNI DAY Homily.
This fall, St. Mary's Ecumenical Institute is holding monthly Theology Town Hall meetings. You can view recordings of past town halls on the EI's YouTube channel. For more information on upcoming Theology Town Halls, please contact Dr. Rebecca Hancock.
UPCOMING THEOLOGY TOWN HALLS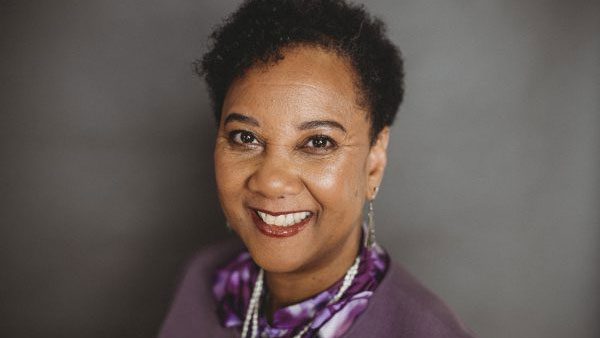 Outsider Within: A Womanist Reading of Hebrew Bible Narratives as the Politics of Belonging
Wednesday, November 18 2020
12:30 p.m.
Rev. Vanessa Lovelace, Ph.D.
Vice President for Academic Affairs & Dean
Lancaster Theological Seminary
Dr. Lovelace is Associate Professor of Hebrew Bible/Old Testament and Dean and Vice President of Lancaster Theological Seminary, a school with which the EI has a partnership providing a pathway to the MDiv. Her teaching and research interests include interpreting biblical texts using literary criticism and theory of gender and nation through a womanist lens. The November Theology Town Hall will focus on her current research project, a monograph titled Outsider Within: A Womanist Reading of Hebrew Bible Narratives as the Politics of Belonging.
---
PREVIOUS THEOLOGY TOWN HALLS
Leading Leaders in a Time of Pandemic
The Rt. Rev. Carl Walter Wright
Bishop Suffragan for Armed Forces & Federal Ministries of the Episcopal Church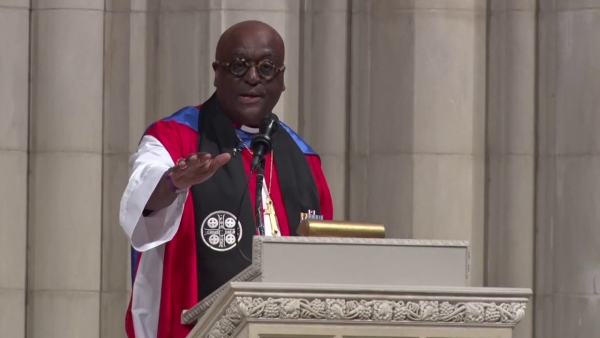 The Rt. Rev. Carl Wright is Bishop Suffragan for Armed Forces and Federal Ministry for the Episcopal Church. Next semester, he will be one of the presenters for the EI's Leading Leaders course in the DMin program. His theology town hall focuses on the topic, "Leading Leaders in a Time of Pandemic."
---
Might from the Margins
Rev. Dennis R. Edwards, Ph.D.
Associate Professor of New Testament, North Park Theological Seminary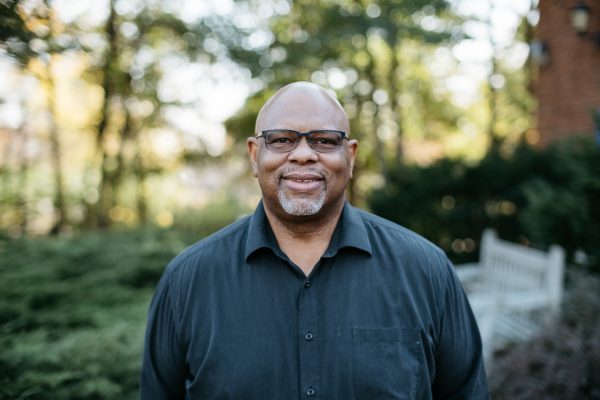 Dr. Edwards is professor of New Testament and Biblical Greek at North Park Theological Seminary and also teaches in the EI's DMin program. He holds an MDiv from Trinity Evangelical Divinity School, and a PhD in Biblical Studies from The Catholic University of America. He has been in urban ministry for three decades, and has started churches in Brooklyn, NY and Washington DC. In the September Theology Town Hall, Dr. Edwards discusses one of his newest books, Might from the Margins: The Gospel's Power to Turn the Tables on Injustice