Learn more about our Doctor of Ministry Program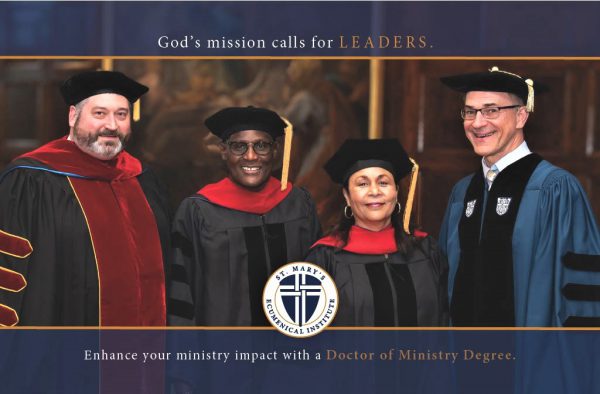 Our Doctor of Ministry Program roots ministry in the mission of God and the ways God is working in your context, in your ministry, and in you.
Whatever your theological tradition, denomination, or vocational setting, you will find space to grow in the company of extraordinary faculty and engaging colleagues.
To learn more and receive a signed copy of Participation: Paul's Vision of Life in Christ by Dr. Michael Gorman, contact ei@stmarys.edu 410.864.4203.