David Hurd – Concert Organist & Composer
April 13, 2022
|
Announcement, Ecumenical Institute News, Featured News, St. Mary's News, Testimony, Uncategorized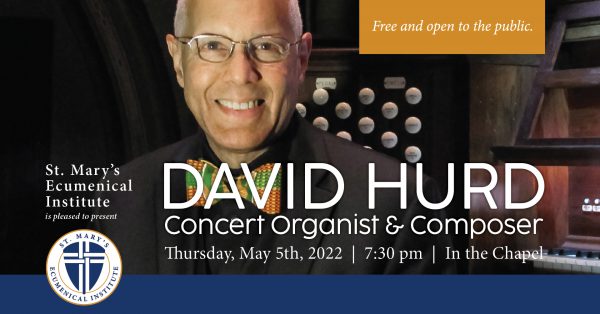 St. Mary's Ecumenical Institute presents concert organist and composer David Hurd in a concert that is free and open to the public.
Thursday, May 5th, 2022 at 7:30 PM EDT in the Chapel at St. Mary's Seminary and University.
Free and open to the public, but registration is requested at:
https://eihurdconcert.eventbrite.com
"Nothing was commonplace. Hurd paints his musical ideas with bold colorful strokes that emit an almost visceral electricity. Immediately striking was his use of dynamics, timbre, and melodic direction to create a shifting contour that owed as mighty forces of nature. Whatever the emotional effect produced, Hurd seemed to live within it fully….wildly virtuosic." – (The Blade, Toledo, Ohio)
David Hurd is widely recognized as one of the foremost church musicians and concert organists in the United States, with a long list of honors and achievements, and immeasurable expertise in organ performance, improvisation, and composition. For 39 years David Hurd was on the faculty of The General Theological Seminary in New York City, as Director of Chapel Music, Organist, and Professor of Church Music. He is the composer of dozens of hymns, choral works, settings of the liturgy, and organ works published by a number of major houses. His music appears in hymnals and choir libraries in churches of nearly all religious denominations. In 2010 he became the fifteenth recipient of the American Guild of Organists' Distinguished Composer award. Dr. Hurd serves as Organist/Choirmaster of the Church of St. Mary the Virgin in New York City.
BACK TO NEWS
Most Recent Posts
Recorded Lecture/Recital by Fr. Maillet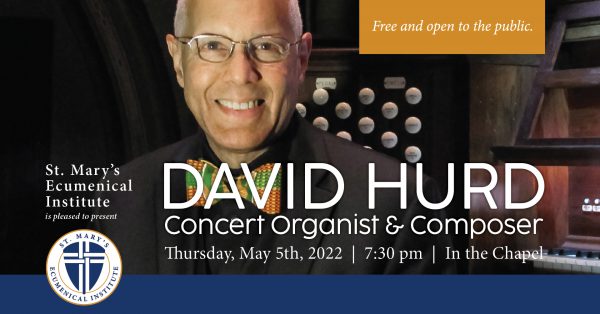 Read More
2022 Annual Dunning Lecture, featuring Edgardo Colón-Emeric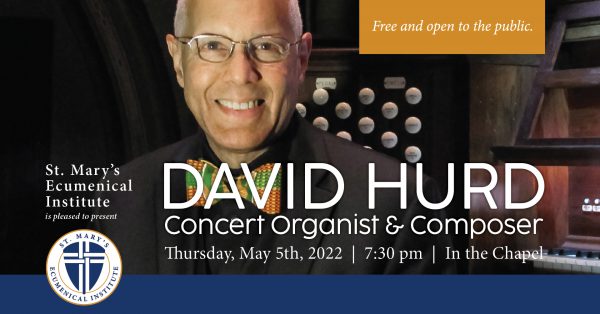 Read More