The Center for Continuing Formation
A private site for reflecting.
A venue for learning.
An environment for growing.
Our Mission
It is the mission of the Center for Continuing Formation to encourage bishops, priests, deacons, and lay ecclesial ministers to engage in human, spiritual, intellectual, and pastoral growth and to enable processes of growth that are ongoing, complete, systemic, and personalized.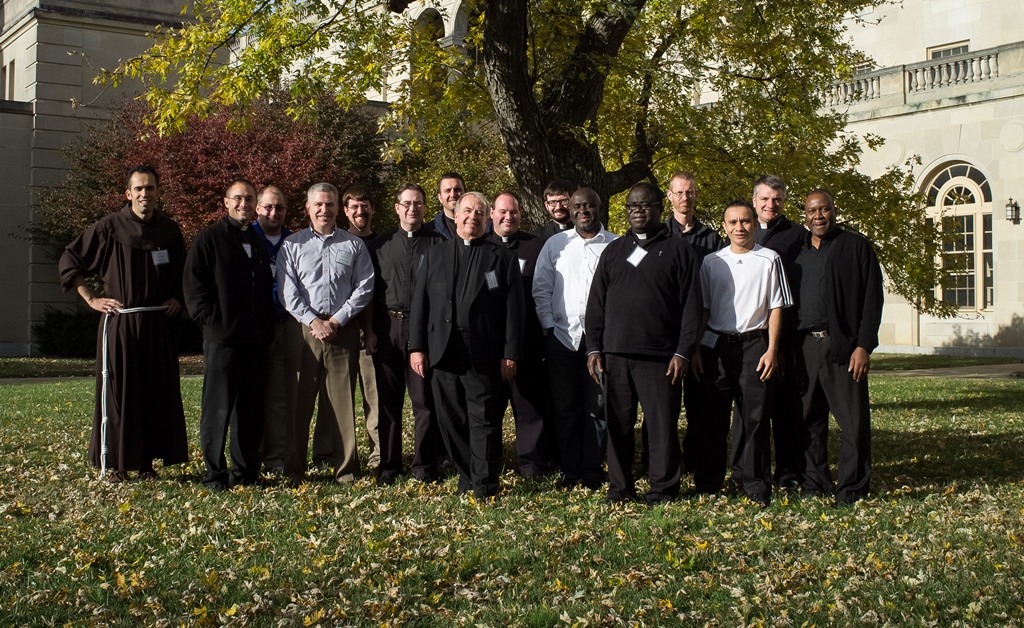 "Ongoing formation helps the priest to be and act as a priest in the spirit and style of Jesus the Good Shepherd."
Post-Synodal Apostolic Exhortation PASTORES DABO VOBIS
of St. John Paul II to the Bishops, Clergy and
Faithful on the Formation of Priests
The Center for Continuing Formation was built by St. Mary's in 1996 in response to the teaching on the priesthood and priestly formation of St. John Paul II. The pastoral emphasis and spirit of St. Mary's Seminary today is perfectly expressed in The Center for Continuing Formation. Here, we offer special programs each year for pastors, newly ordained priests, and senior priests. It also hosts various bishops' meetings, ecumenical gatherings, and other conferences as well. The New Pastors Program, held every November, is the most popular priest program we offer.
The Center, which adjoins the main seminary building and yet provides great privacy, is a thirty thousand square foot facility with thirty private, three star guest rooms and suites, and a variety of conferencing space and small meeting rooms. The Center also has an oratory and private chapel as well as its own dining room.