Online Giving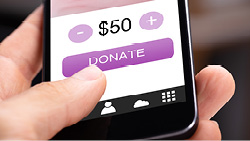 We gratefully accept donations to the annual fund on-line via PayPal. PayPal does not require you to have a PayPal account to donate to St. Mary's Seminary or to St. Mary's Ecumenical Institute.
In order to make a one-time or recurring donation, please click the "Donate" button below. You will be asked to enter a donation amount and then click the "Update Total" button. You can either log in to PayPal or continue without logging on by following instructions on payment options which are on the left of the page.
Other Giving Opportunities
There are a variety of different ways to support St. Mary's Seminary & University. From charitable trusts, stock conveyance, bequests, insurance beneficiaries, and more—find the right method for your needs and situation.